Lightspeed Service
Keep customers satisfied and coming back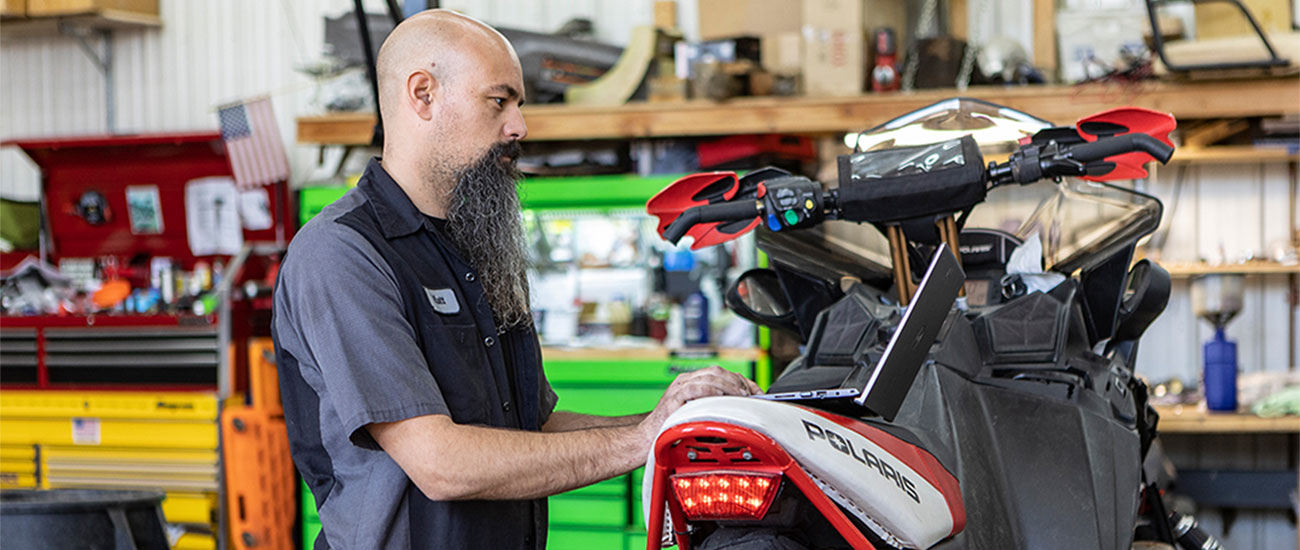 Popular
Service Features
Service Scheduler
Reimagine the way you deliver customer service when you can personalize the experience, elevate employee effectiveness and optimize service delivery.
Dig Deeper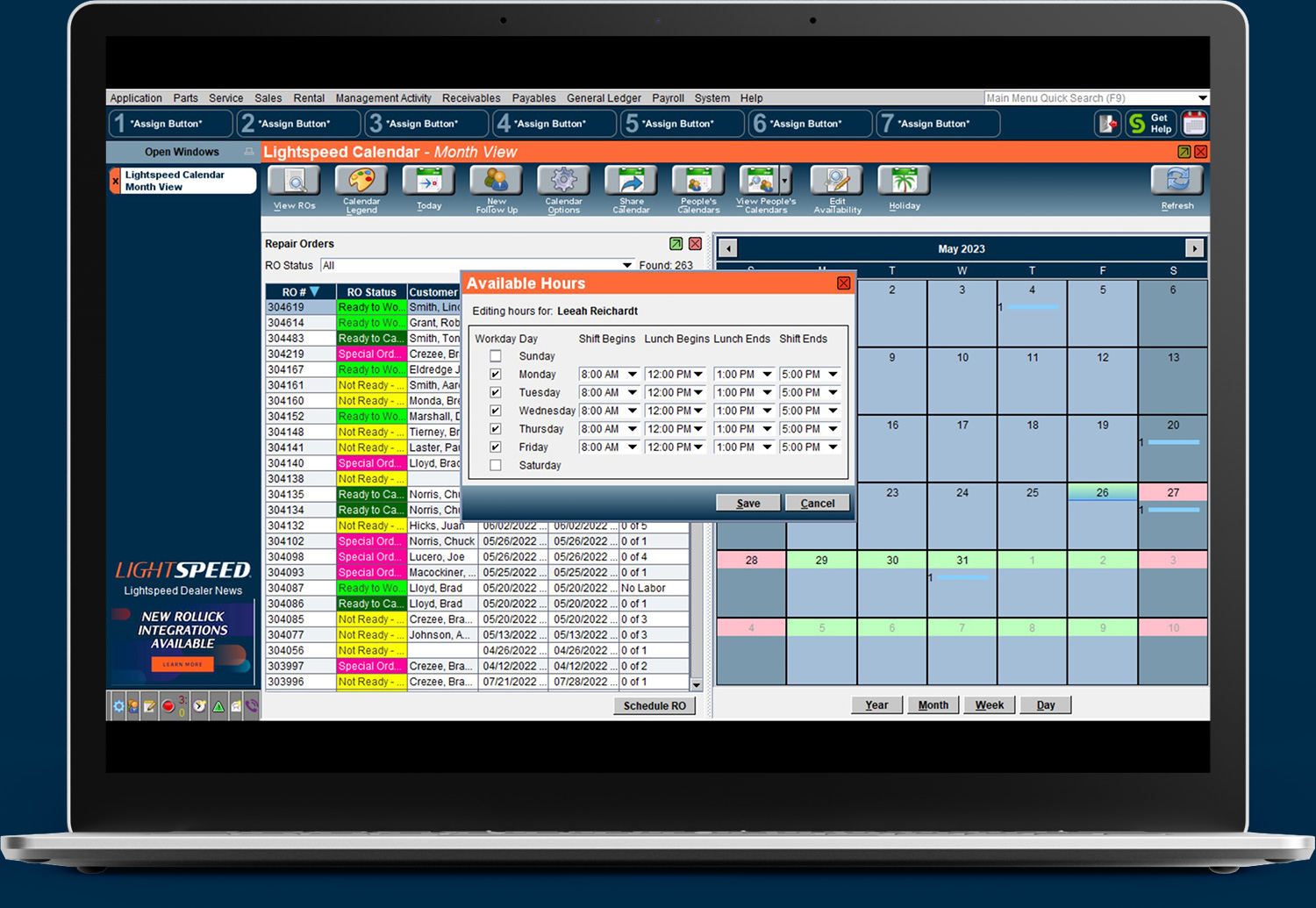 Lightspeed Mobile App
Our mobile app allows service techs to upload unit condition photos during customer check-in from the Repair Orders window, manage the estimates/Ros, and even capture eSignatures for service approvals.
Request a Demo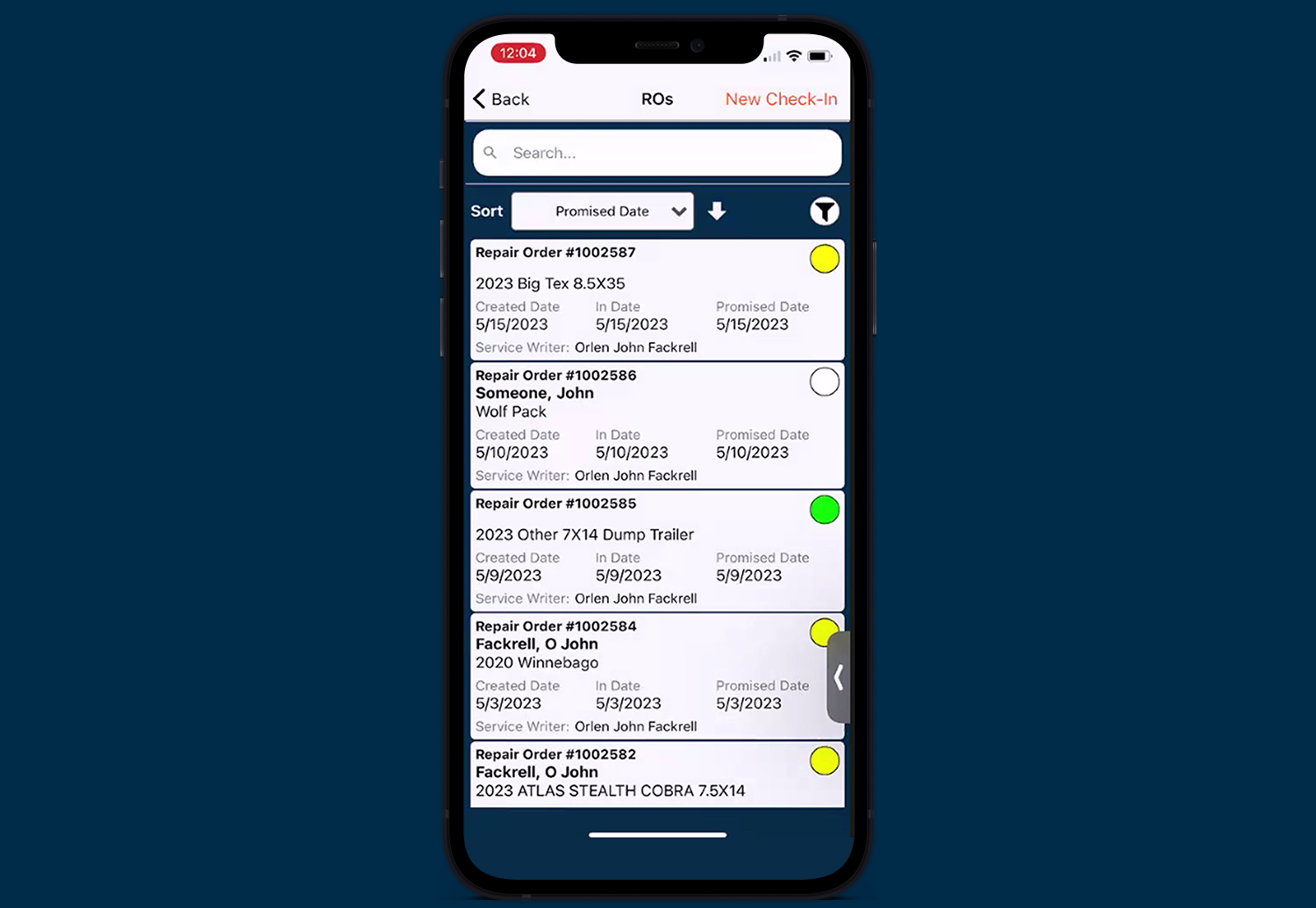 Make sure your techs are busy, repairs efficient, and customers served well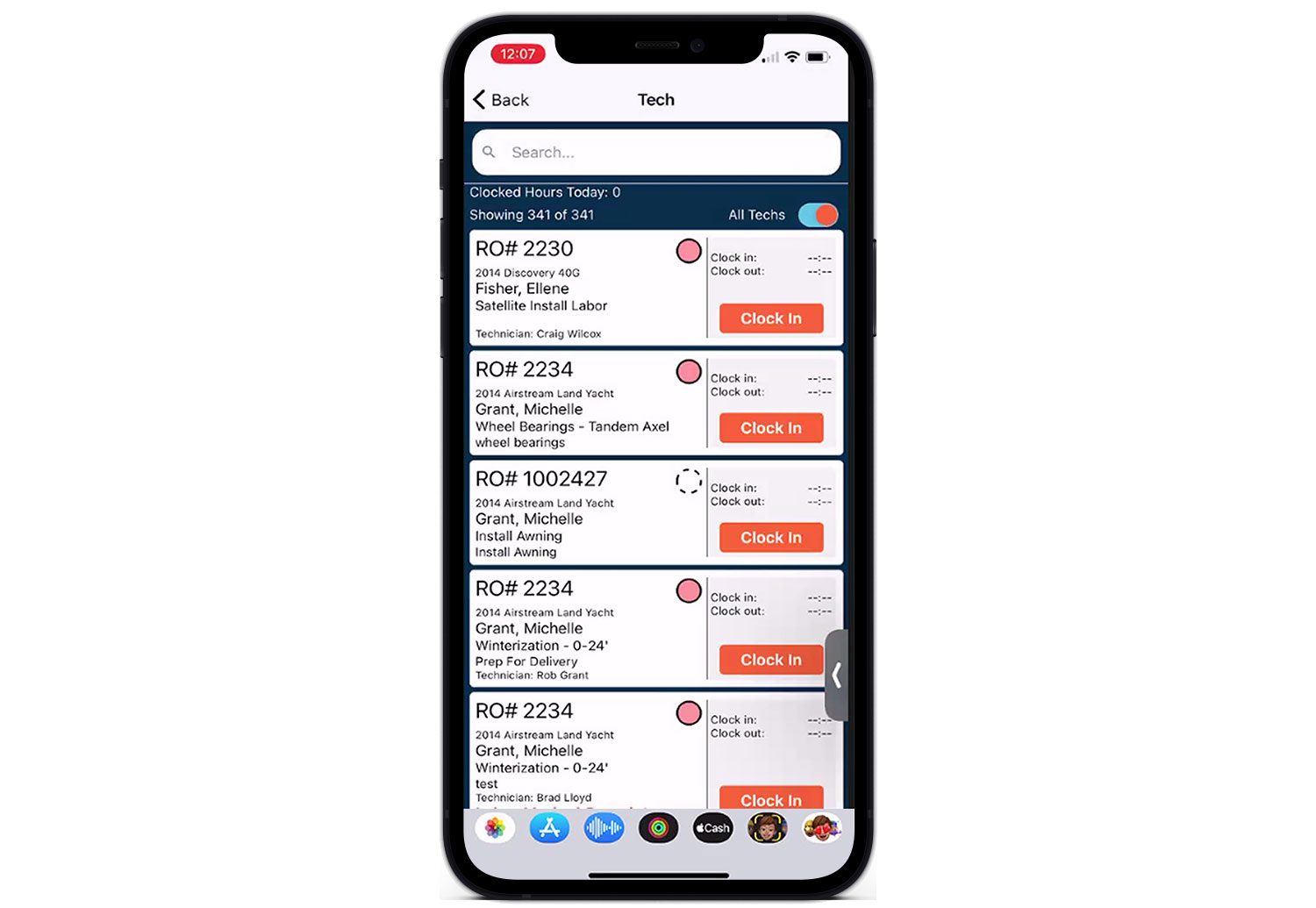 Why Lightspeed Service?
You'll get the tools you need to secure customer loyalty and nurture relationships beyond the initial sale.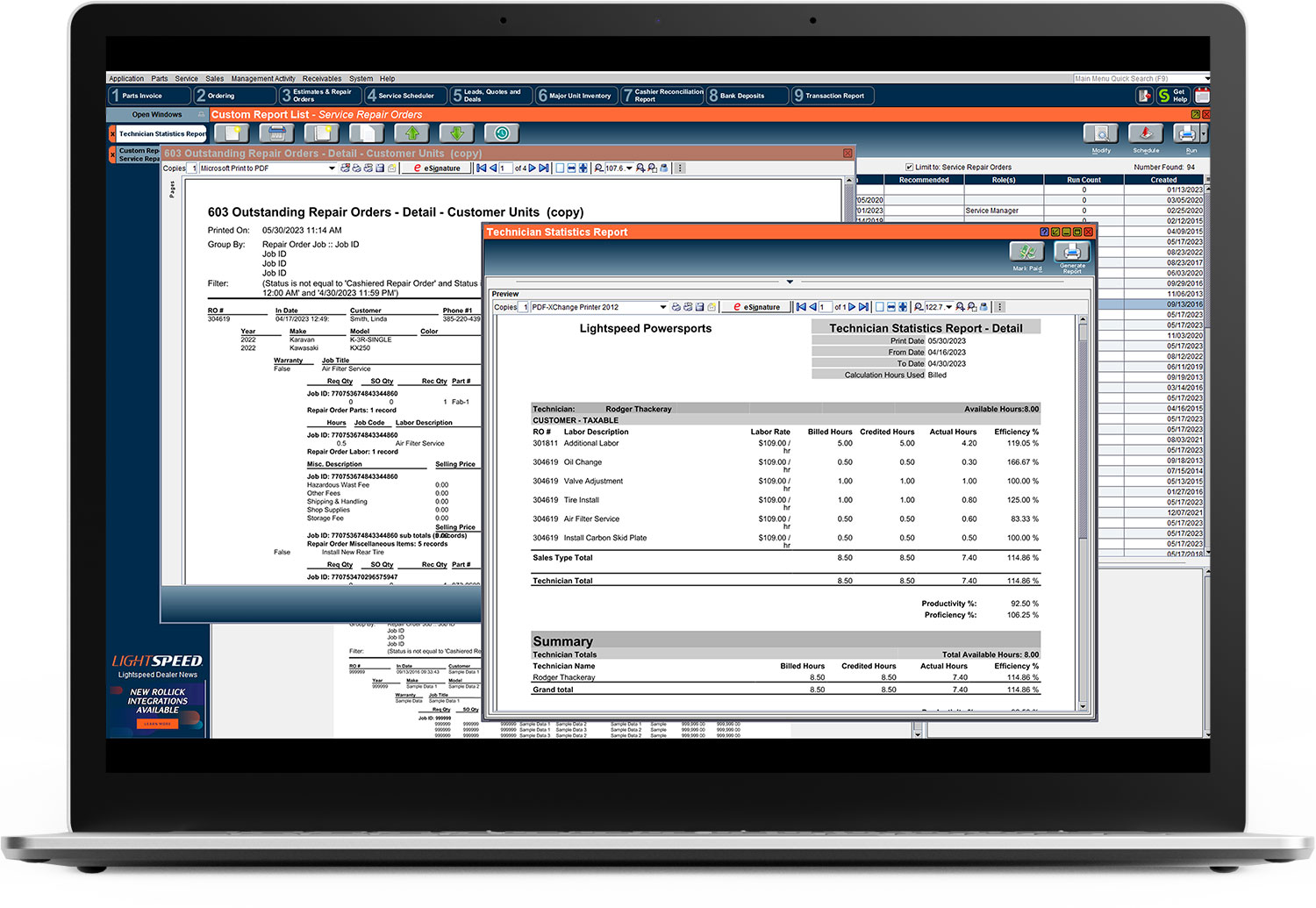 Productivity tracking
Track working hours, review billing totals, and pull up service summaries instantly.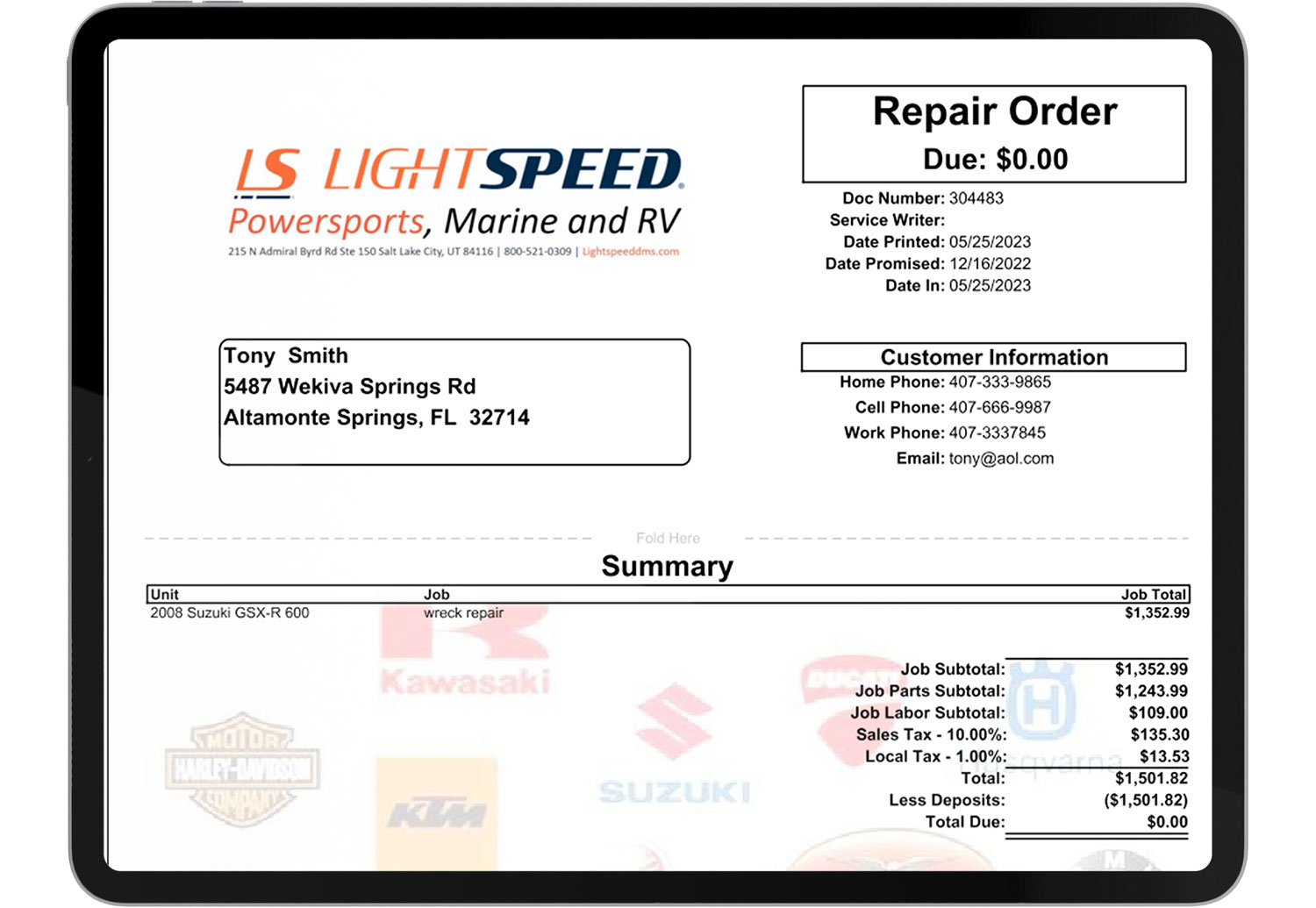 More accurate repair orders
Generate repair orders on demand, update orders in real time, and track estimates easily. Assign multiple labor rates for vehicles, techs, or processes, or assign multiple technicians to one labor line.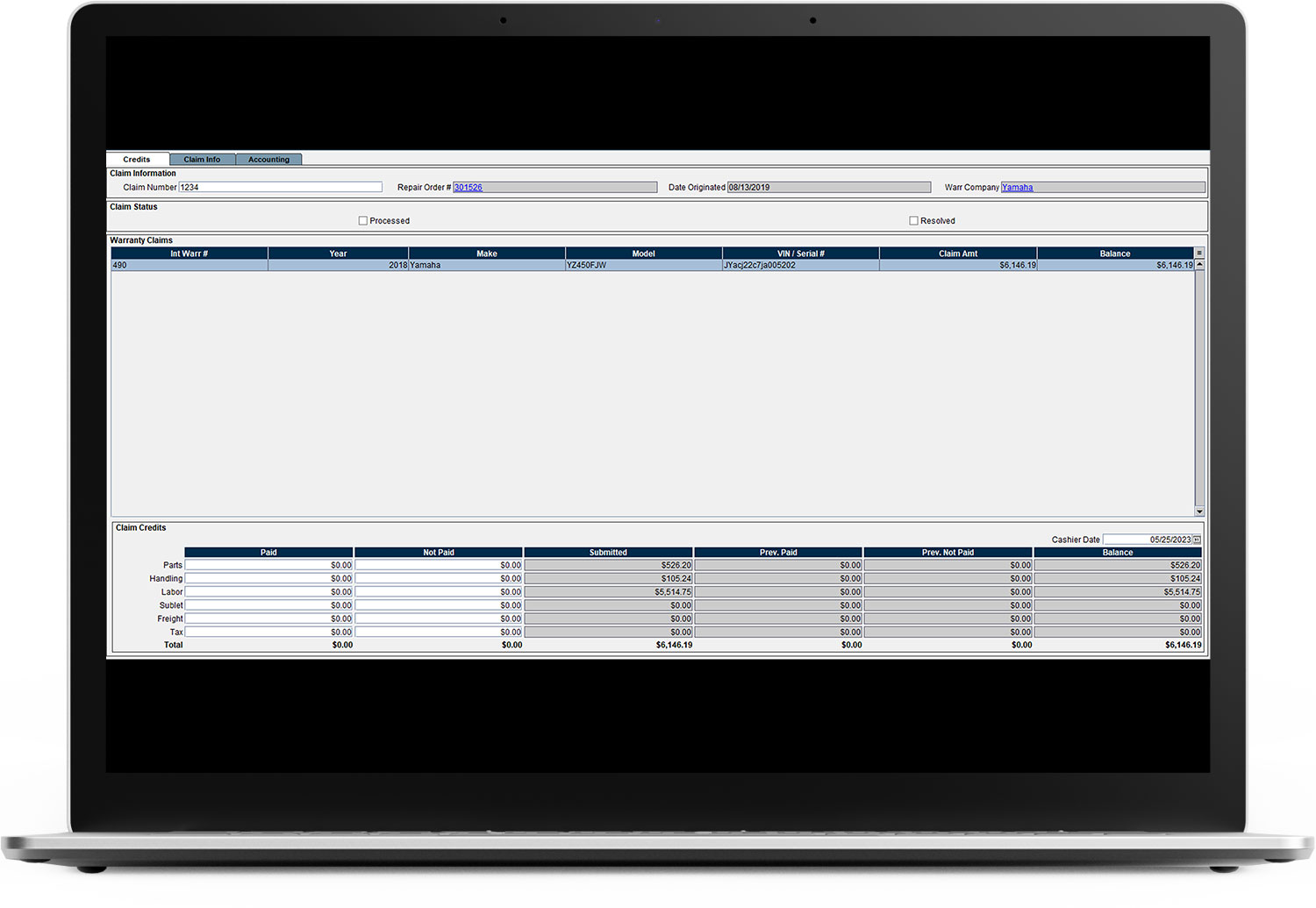 Warranty claim tracking
Retrieve and easily view the status of warranty claims, print and submit reports to the OEM, and instantly access current warranty information.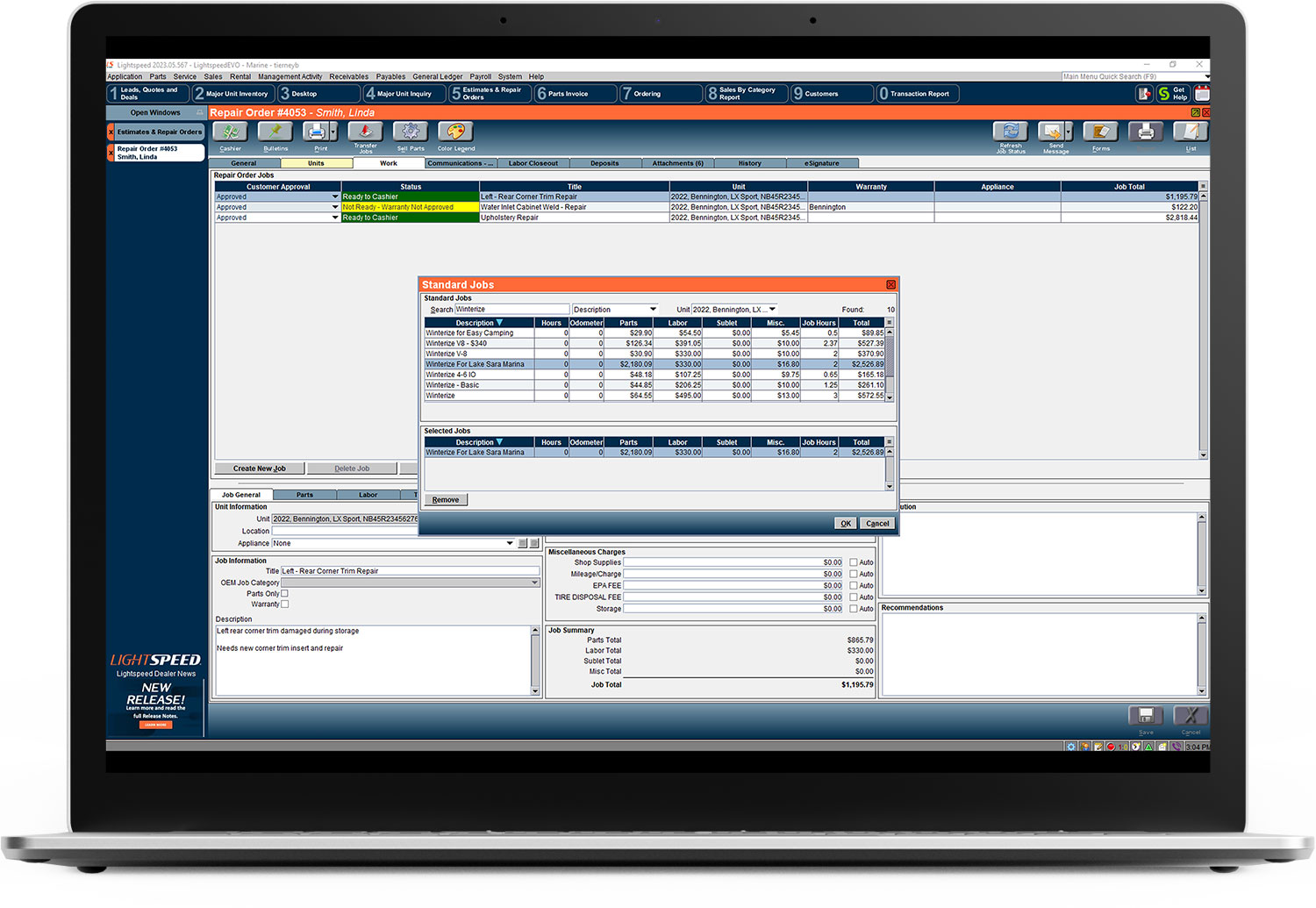 Standard Job Functionality
Make the Service and Repair experience in your dealership faster and easier with Standard Jobs from Lightspeed. Standard Jobs is your library of common and not so common repair order tasks including Job Titles, Job Descriptions, Part Numbers and Parts Quantities along with Labor Hours and Descriptions.
Run Your Dealership


Smarter Than Ever Before

Owners of all types of dealerships use Lightspeed to manage their businesses. Our proven software is tailored by industry so you can tackle common problems head on and develop informed strategies to improve your bottom line.
3K+
Dealerships in North America
#1
DMS within Recreation Industry
See the power of Lightspeed firsthand
Sign up for a demo to see how Lightspeed can change the way you run your dealership.
Request a Demo
Solving Challenges in Key Industries.
What's Yours?
Dealership
Insights
Make sure to catch our webinars, read our blogs and check out all resources to learn tips and tricks related to our solutions.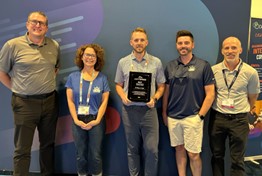 Blog
Lightspeed Announces Marine Dealer RECT Excellence...
Award recipients honored for timely and exemplary customer service during MRAA Dealer Week Conference and Expo TAMPA, FL  – December 5,...
Continue Reading

Blog
Lightspeed Announces RV Dealer RECT Excellence...
Award recipients were honored during the RVDA Spotlight on Excellence Luncheon LAS VEGAS, NV – November 7, 2023 – Lightspeed, a leading...
Continue Reading

Blog
Lindsay Elkins Honored in Powersports Business...
Award recipients were recognized during the Powersports Business Accelerate Conference in Dallas DALLAS, TX – November 7, 2023 –...
Continue Reading
Strengthen your Lightspeed skills and harness the full power of our Dealer Management Solution. Attend a webinar. Visit us at a tradeshow. Or learn from industry experts