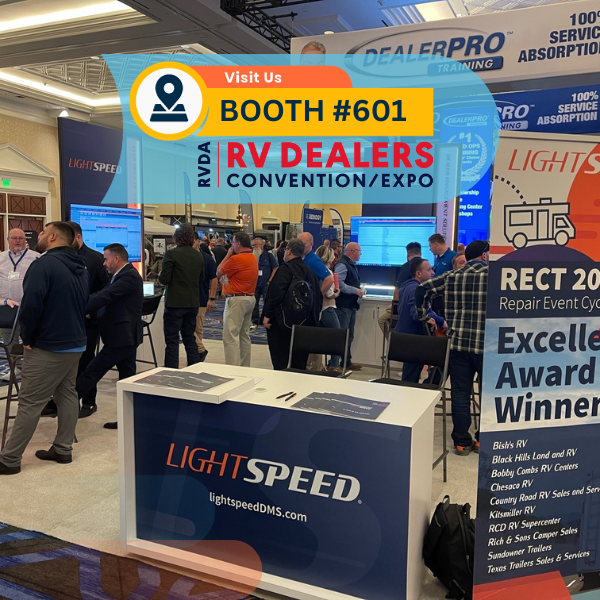 Why RV Dealers Choose Lightspeed
Lightspeed has collaborated with RV dealerships to create a industry-specific DMS to streamline the way you work. We're fanatics about the RV industry, and we're out to make dealerships more efficient, productive, and profitable. Join us for our 3-part webinar series or meet with us in person at RVDA.
November 6-10, 2023 | Paris, Las Vegas, NV
RV Dealers Convention/Expo
DISCOVER MORE
Discover how Lightspeed DMS can revolutionize your RV dealership's operations with our upcoming 3-part webinar series. Our experts will share insights on how to increase efficiency, streamline processes, and boost revenue growth with our cutting-edge technology. Register now to secure your spot and unlock the potential of Lightspeed DMS for your dealership.
Isn't it Time You Fine-tuned Your Sales Process?
October 26, 2023
Have you heard why RV Dealers choose Lightspeed to Improve their Sales Process? RV Dealers that use Lightspeed are seeing positive ROI. Lightspeed can help you improve your close rates and streamline your sales processes, so you can get customers in and out faster while maximizing their experience. And a customer-focused sales experience can even improve your profitability.
Register
Speakers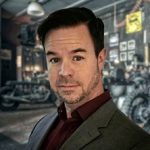 Bryan Tierney
Lightspeed, Sales Solutions Consultant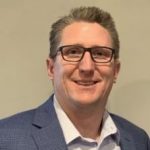 Rob Grant
Lightspeed, Director, OEM Solutions
Set Your Dealership Apart by Using the Lightspeed Service Module
November 2, 2023
RV Dealers that use the Lightspeed Service Module, Mobile App and Service Scheduler experience a higher rate of 1) productivity, 2) technician efficiency rating 3) tracking of effective internal workflows, and 4) more accurate Repair Orders. Plus, these dealers also tend to have a higher warranty claim collection rate when using Lightspeeds warranty claim tracking and RECT reporting.
Register
Speakers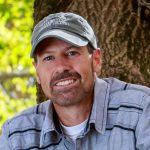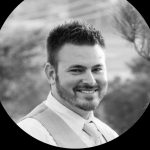 Lightspeed @ RVDA
The annual RVDA Convention/Expo brings together dealers, manufacturers, suppliers, and RV industry business partners for the premier dealer education and networking event of the year. Check out all of the ways you can connect with Lightspeed at RVDA 2023.
Join us at the Lightspeed Booth – #601 – for a 1:1 demo of Lightspeed.
November 7, Tuesday: 3:30-7:00 pm
November 8, Wednesday: 11:00 am – 3:00 pm
November 9, Thursday: 11:00 am – 2:00 pm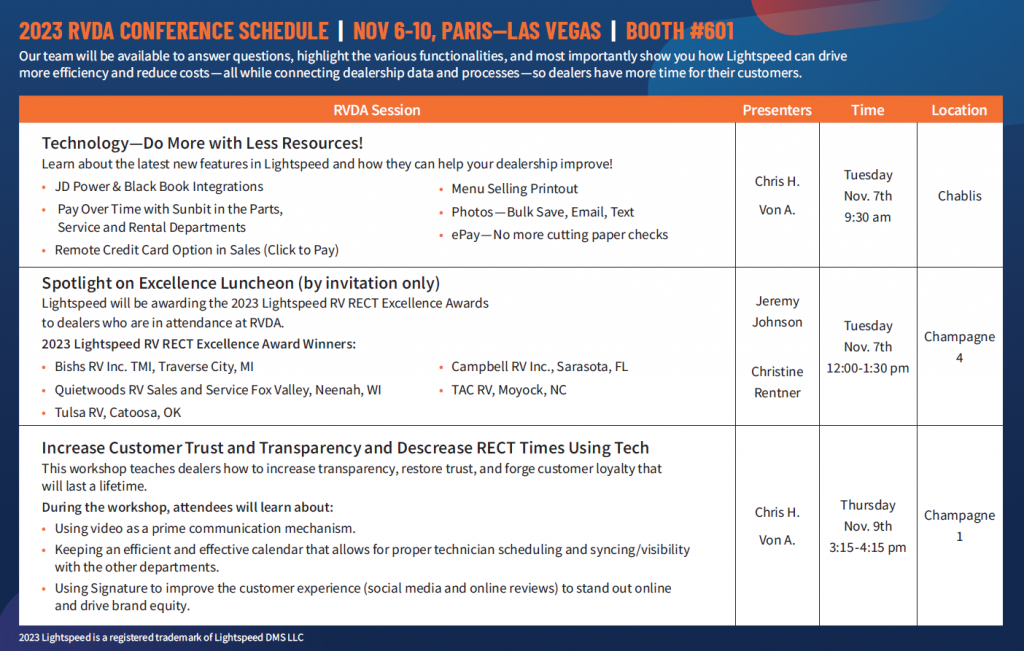 TAKE CONTROL
Lightspeed is the software specifically tailored to help you manage inventory shortages, assist with parts location and ensure terrific customer service all year round.
With integrated departments, user-friendly interfaces and stable infrastructure, Lightspeed empowers you to find new revenue opportunities, eliminate unnecessary costs and bring more customers into your dealership. We help make your job easier, so you can power your profits and focus on what you do best: serving your customers.
We'd Love to Talk
to You!
Drop us your contact info, and we'll be in touch soon.